The maps produced by the Ordnance Survey provide a precise tool for ramblers, walkers, mountain bikers and mountaineers; with the introduction of metrication and new photogrametric survey techniques, the maps of today are better than ever. Navigation really is very straightforward when approached in a confident way. This practical map reading course concentrates on micro navigation techniques such as: map types, map scales, timing, pacing, distance estimation, contour interpretation, re-location, route planning & route choice. An ideal opportunity to gain confidence in the use of map and compass. Accident and emergency procedures and safety equipment for walkers are also covered in the course. Maps and compass provided.
Map and Compass Day Course Dates
21-Jan-18
28-Jan-18
14/02/2018
10-Mar-18
17-Mar-18
28-Mar-18
28-Apr-08
05-May-18
23 Mary 2018
By arrangement for 2 or more

Please call for additional courses.
See also National Navigation Award Scheme Mountain Training England MT Summer Mountain Leader Award, Lowland Leader Award, and Hill and Moorland Leader Award.
Mountain Night Navigation
This course aims to equip confident navigators with the skills to operate in the dark or exceptionally bad visibility. Based in the Wet Pennine Moors (other venues available) over one long evening this includes similar aspects to those in 'Map and Compass Day' above. Learning Objectives: micro navigation, macro navigation, navigation suitable for conditions, orientating the map, timing, pacing, contour interpretation and building confidence.
Night Navigation Course Dates
15-Jan-18
23/01/2018
13-Feb-18
26 Februry 2018
07-Mar-18
21-Mar-18
12 April 201827 April 2018
By arrangement for 2 or more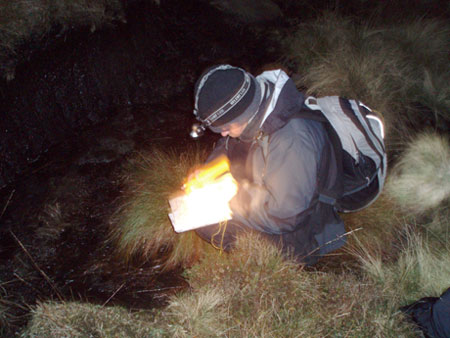 For information on the National Navigation Award Qualification click here to visit our Qualifications section.