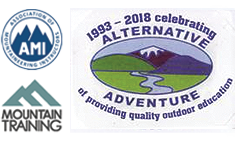 Alternative Adventure &
Outdoor activities Services
Qualified Professionals Delivering
Quality Outdoor Courses and Activities
1993 to 2018 Celebrating 25 years of providing quality outdoor education.
I've spent time here in the UK & abroad having adventures in various places including open canoe expeditions on the Swedish Lakes systems, climbing Via Ferrata in Europe and going on walking & mountain bike trips in the Alps & Dolomites along with trips here in the UK & Canada too.
I have experience in delivering NICAS and GCSE courses for schools and local authorities. I'm also a tutor for the MT Hill skills courses and a trainer and assessor for the Lowland Leader and Hill and Moorland Leader awards.I also am a course director for NNAS bronze & silver navigation awards.
I'm qualified in teaching, management and I'm a former Princes Trust Team leader, with experience of youth groups, DofE Assessing and Supervising, adult & charity roups, teambuilding & leadership activities.
My hobbies include cycling and im an avid fan of Fat biking and bikepacking, going off on adventures all over on 2 wheels. I've completed the Coast to Coast cycle trail on several occasions. I volunteer for the BMC and I'm one of their Hillwalking Representatives too.
I hold the summer Mountain Leader Award, SPA , Climbing Wall Award, Climbing Wall Abseil Award as well as the British Cycling Mountain Bike leaders award and have completed my Winter ML training which I'm currently working towards assessment.
Over the next few seasons I aim to finally go and complete my paddling qualifications and do more canyoning!
Quals etc
SML.
SPA.
CWA.
CWAA.
British Cycling L2 Mountain Bike Leader Award.
BMC Fundamentals of Climbing workshop.
BELA .
WML Training.
BCU 2star & FSRT
REC Outdoor First Aid
L3 FREC & PHTC. (First Response Emergency Care & Pre Hospital Trauma Care)
Water Rescue.
L4 Certificate in Management (Institute of Leadership & Management)
L4 CTTLS in teaching.
IOSH Managing Safely.
L2 Certificate in occupational Health & Safety.
Former Princes Trust Team Leader.
NNAS Bronze & Silver course director/ tutor. (Currently working to Gold status)
MT Lowland Leader & Hill & Moorland leader Trainer/Assessor.
MT Hill & Mountain Skills course director/tutor.
BMC North West area Hillwalking Rep.
Mountain Training Member (MT)
British Mountaineering Council (BMC)
British Cycling Member.
Institute of Outdoor Learning (IOL) member
About me
Taught in FE for over 30 years working with teenagers and adults but really he was a fell runner and orienteer, walker and mountain biker.
His teaching included Public Services courses with responsibility for Navigation and Adventurous Activity units which lead to gaining some of his outdoor activity awards. For many years he organised residential trips with an emphasis on team building and problem solving activities. He was also involved in delivering off-site safety training to teachers, and youth workers from a number of north-west local authorities.
He has extensive experience of working with all age groups, from primary age through to adults.
John has been working for Outdoor Activities Service and Alternative Adventure since 2006.
He holds:-
Outdoor First Aid,
MT Mountain Leader (summer),
BOF Level 2 Coach,
OTC Mountain Bike Leader Award Level 1,
Archery GB Instructors Award,
RSA Certificate in Off-Site Safety Management
TDLB NVQ Assessor awards D32, D33, D34 & D36
Duke of Edinburgh Gold assessor.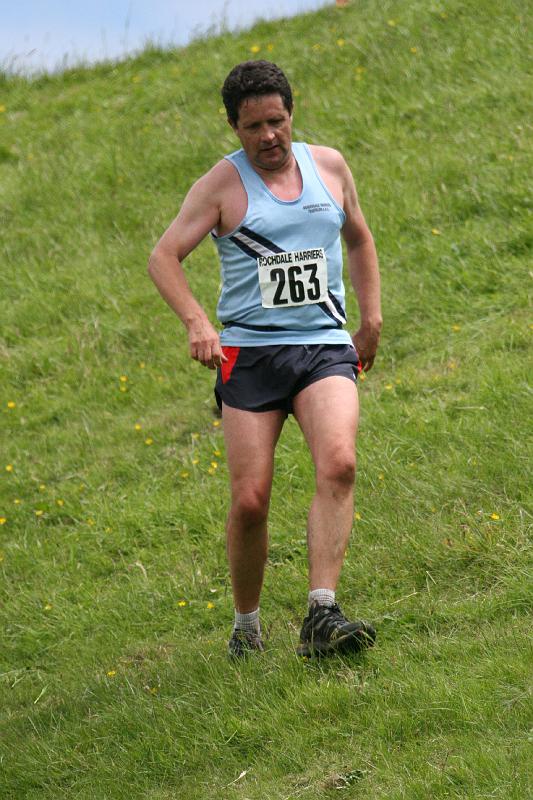 About Me 
Chris grew up around the Chew Valley area  where he started climbing in his teens where he still spends most weekday evenings during the summer months. He has been working for Outdoor Activities Service and Alternative Adventure for over 6 years now.
He is a holder of the:-
MLTE Single Pitch Award, 
MLTE Summer Mountain Leader Walking, 
UKMTB Mountain Instructor Award - Training, 
SMLTB Winter Mountain Leader Walking - Training, 
BOF Coach Level 1
BCU Level 3 Coach Kayak, 
BCU Level 2 Coach Open Canoe, 
BCU UKCC Level 2 Coach
BCU Bell Boat Helm, 
BCU Aquatic First Aid level 1, 
BCU 4 Star Kayak,
BCU Foundation Safety and Rescue course provider, 
BCU 4* Inland Kayak
BCU 4* Sea Kayak
BCU UKCC 4* Inland Kayak
GNAS Archery Leader Award, 
BSCA Mountain/ Offroad Leaders Award. 
TDLB D32/D33 assessor
Off Site Safety Management qualified
RYA Powerboat Level 2
ITC Frist Aid
MLTA Member
AIM - Trainee member
IfOL member 
Chris is in 2011 working towards his MIA and Winter ML assessments  so he now spends lots of weekends in the summer months climbing in Wales and the Lakes along with winter visits to Scotland.
Chris is a qualified teacher (Bsc(Hons) and PGCE) currently uses his Summer ML qualification to lead groups on DofE expeditions.
Chris, along with other OAS staff, attends seminars and training offered by professional bodies including BMC, MLTA, IfOL NICAS and in-house staff development days.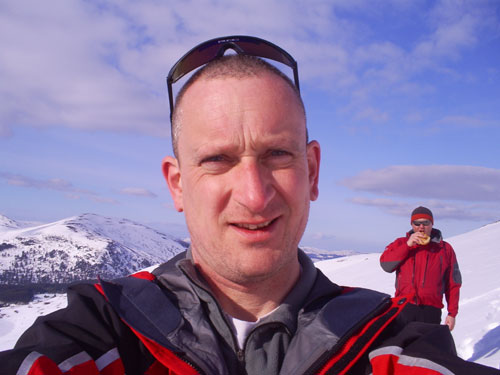 About me
I have been involved with outdoor activities both professionally and personally for over 15 years and currently work as a Development Officer for a Local Authority. I have spent time mountaineering throughout the British Isles in both summer and winter and visited Nepal with an ascent of Island Peak 2011. More recently I have developed my interest in caving and completed my Local Cave Leader Award in 2013.
Qualifications:
MT Mountain Leader Summer
MT Single Pitch Award
Local Cave Leader Level
BCU Level 1 Coach
British Schools Cycling Trail Leader
Site Certified in Ghyll Scrambling and Sea Cliff Traversing
RYA Level 2 Powerboat Helm
RYA Safety Boat Certificate - With Coastal endorement
Gold DOE Assessor
First Aid Qualified
7307 Teaching Certificate City & Guilds
Level 3 Youth Worker
Clean Driving License with D & Entitlement
Training:
MTS Mountain Leader Winter
Technical Canyoning Course
Professional Membership
British Mountaineering Council
Mountain Training Association
James along with other OAS Staff attends seminars and training offered by professional bodies including BMC, MLTA, IfOL, NICAS and in-house staff development days.
James has worked for in a college teaching on First & National Diploma courses. He has extensive Youth Service experience delivering the DOE award and is currently employed by local authority working with targeted young people at risk of social exclusion James believes the outdoor environment is the ideal setting to challenge motivate and develop young and old alike.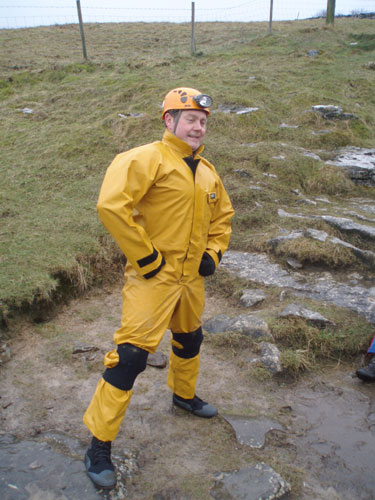 About me
Way back in the mists of time, I was a member of my local scout group, this was my introduction to outdoor pursuits: fell walking, climbing, caving, camping and kayaking. These activities have stayed with me for life and were a boon when I went on to teacher training college where over 30 years ago I trained as a PE teacher but made a career switch into youth work.
As a youth worker I have used my outdoor skills working with young people, and over the years have developed coaching skills and qualifications gaining BCU coaching awards for kayak and canoe, orienteering coaching awards, Mountain leadership awards, climbing awards, and mountain bike leadership awards.
Maintaining national governing body awards has meant that I, like others, have had to keep up to date with first aid skills, which led to me becoming a first aid trainer, certificating through a leading organisation that specialises in outdoor first aid qualifications. Since becoming a full time first aid trainer, my skills and experience have meant that I now evaluate other first aid trainer's courses and offer help and support to other trainers.
Alan has been working for Outdoor Activities Service and Alternative Adventure for over 14 years now.
Alan is the holder of the:-
MT Summer Mountain Leader Award
BCU L3 Coach - Kayak
BCU 4* Kayak
BCU L2 Coach - Open Canoe
BCU Canoe Safety Test
BCU 3 Star Open Canoe
GNA AwardS Archery Leader
First Aid - First Person on Scene, Enhanced (FPOS E), Medicine in Remote Areas (MIRA)
SMBLA Trail Cycle Leader
MT Climbing Wall Award
First Aid Trainer
External Verifier
MTA Member
Alan, along with other OAS staff, attends seminars and training offered by professional bodies including BMC, MTA, IfOL, NICAS and in-house staff development days.
Alan runs his own business delivering First Aid courses. http://www.astraining.org.uk/