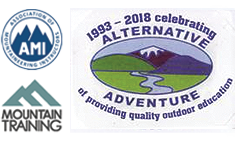 Alternative Adventure &
Outdoor activities Services
Qualified Professionals Delivering
Quality Outdoor Courses and Activities
1993 to 2018 Celebrating 25 years of providing quality outdoor education.
Outdoor Activities Service & Alternative Adventure
The best way to contact us is by phone. Call us on 01254 704898 at any time. If no-one is there at the time then there is a 24 hour answering machine, so leave a message and your phone number and we will get back to you as soon as possible.
New Meadows Gap Cottage
Cranberry Lane, Cranberry Fold
Darwen
Lancasire
BB3 2HZ
United Kingdom
Phone: 01254 704898
Fax: 01254 774420